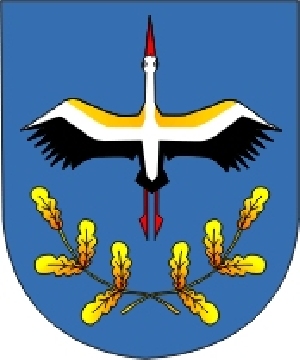 Location - Lelchitsy
Lelchytsy – urban village in the Gomel region, the center of the district of the same name. The urban village is located on the River Ubrat , near the Belarusian-Ukrainian border, 303 km away from Minsk, 216 km from Gomel. Roads P36 (Mozyr - Lelchytsy - Miloshevichi - Glushkevichi) and P128 (Turov - Lelchytsy - Slovechno) pass through the urban settlement.
reveal all text
History of the development - Lelchitsy
The first written mention of Lelchytsy dates back to 1569, but it is believed that there was a settlement at this place as early as the XV century. In 1793 as a result of the second section partition of the Polish-Lithuanian Commonwealth, the town became part of the Russian Empire. In 1874 house of Tyszkiewicz became the last owners of Lelchytsy.
From February 1917 to January 1919, Lelchytsy was under German occupation. On January 1, 1919 Lelchytsy became part of BSSR, where in September 1938 they received official status of urban-type village. In August 1941, the urban villgage was occupied by German troops. Lelchitsy district became the center of the partisan movement, on the territory of which several partisan detachments operated. On January 23, 1944 Lelchytsy were liberated from occupation. As a result of the accident at the Chernobyl nuclear power plant in 1986, a significant part of the Lelchitsy district was contaminated with radionuclides.
reveal all text
Tourism potential - Lelchitsy
The lack of architectural monuments and various attractions compensates Lelchitsy ethnographic museum created in 1989, where you can get acquainted with the various artifacts and culture of the inhabitants of the Polesia.
The first church in Lelchitsy was built at the beginning of the XX century, but in 1922 the church was closed by the Soviet authorities. Since 1943 the church building was used as a warehouse and subsequently it burned down. In 1991-1998, the church of the Sacred Heart of Jesus and the Mother of God of Fatima was built and consecrated in the urban village.
Until 1938 the Church of the Holy Trinity operated on the territory of the urban village. In 2000 an Orthodox church of the Holy Trinity was consecrated in Lelchytsy.
At first glance, the very ordinary monument to Lenin in the central square is remarkable because it was used as a pillbox during World War II. After the war, the pedestal was repaired and a new monument was erected on it. In July 2013, a monument to internationalist soldiers who died in Afghanistan was opened in the urban village.
reveal all text
Where to go in the Lelchitsy? All about restaurants, entertainment and other services