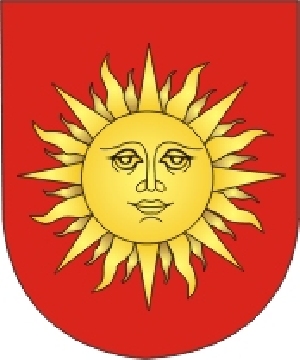 Location - Svetlogorsk
Svetlogorsk is the administrative center of the Svetlogorsk district of the Gomel region. The city is located on the Berezina river 113 km from Gomel, 80 km from Bobruisk and 222 km from Minsk. The distance to the border with Ukraine is 149 km, to the border with the Russian Federation - 155 km. The railway line Zhlobin - Kalinkovichi passes through Svetlogorsk. The roads Svetlogorsk is connected with Rechitsa, Gomel, Zhlobin and Bobruisk.
reveal all text
History of the development - Svetlogorsk
According to archaeological excavations, the first settlements on the site of modern Svetlogorsk appeared as early as the 6th-7th centuries. Since the XIII century, the settlement existed constantly. For the first time in written sources Svetlogorsk is mentioned in 1560 as the estate of Shatilinsky Island, which is at that time part of the Grand Duchy of Lithuania. The name Shatilka (this is how it was called Svetlogorsk until 1961) comes from the name Shatilo - the owners of the estate.
In 1793, as a result of the Second Section of the Polish-Lithuanian Commonwealth, Shatilka became part of the Russian Empire. By the beginning of the twentieth century, the population of the town was about 700 inhabitants. In 1915, a railway was built through the city and a station was built. In 1918, Shatilki was occupied by German troops, and from January 1, 1919, they became part of the proclaimed BSSR.
The impetus to the development of the town was the construction of the Vasilevichskaya GRES in Shatilki in 1954-1958. as well as the discovery of oil deposits near the village. July 29, 1961 Shatilki were renamed Svetlogorsk, the village was given the status of the city.
Today Svetlogorsk is a large and modern district center with developed industrial production. The city also has numerous educational, cultural and sports facilities.
reveal all text
Tourism potential - Svetlogorsk
You can visit Svetlogorsk on the way to Gomel, Bobruisk or Rechytsa, as well as during your stay in the You can visit Svetlogorsk on the way to Gomel, Bobruisk or Rechytsa, as well as during your stay in the health resort, which is located not far from the city.
In Svetlogorsk itself, the historical museum of local lore, is of interest, the exposition of which acquaints visitors with the nature and ecology of the region, data of archeology and ethnography, covers the period of the Great Patriotic War, as well as the development of industrial, social and economic development of Svetlogorsk at the present stage, touches the Soviet period , reveals the theme of the soldiers-internationalists.
In the heart of the city is the art gallery «Tradition», where works of famous artists are exhibited not only from Belarus, but also from countries near and far abroad.
reveal all text
Where to go in the Svetlogorsk? All about restaurants, entertainment and other services