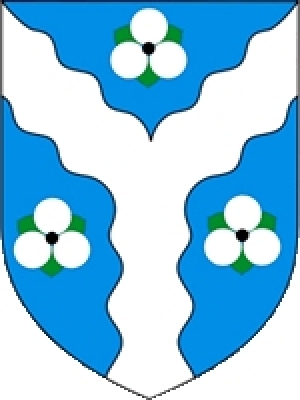 Location - Zhabinka
Zhabinka is the administrative center of the Zhabinka district of the Brest region. The city is located on the river Mukhavets at the confluence of the river Zhabinka into it, from which it received its name. Zhabinka is located 30 km from Brest and 329 km from Minsk. The distance to the border with the Republic of Poland is 44 km, to the border with Ukraine is 63 km. Zhabinka is a large railway junction through which two important railways pass: Brest-Minsk and Brest-Pinsk. In addition, the city is connected by roads with Kobrin, Brest and Kamenets.
reveal all text
History of the development - Zhabinka
The official date of foundation of Zhabinka is 1871, when the railway station of the same name, which is part of the Brest-Moscow route, appeared in this area. However, it is worth noting that the first mention of the settlement is found in 1816 - at that time the village belonged to the Pans of Gonetsky. In the middle of the XIX century. Zhabinka became a possession of the Trembitsky family. An interesting fact is that the landowner Adolph Trembitsky did not allow the authorities to build a railroad in their possessions, so the way had to be somewhat shifted to the side. The appearance of the railway station contributed to the development of Zhabinka.
In 1890, there were 282 inhabitants in Zhabinka, there were several shops, a hotel, a post office, and three taverns. In the village functioned a church and a synagogue. At the beginning of the XX century. In Zhabinka, the first industrial enterprises were created is a cloth workshop and a sawmill. In 1905, Kamenets-Fedkovichi Highway was laid across the village. During the First World War from 1915-1918. Zhabinka was occupied by German troops. In February 1919 the village was occupied by the Poles. During the Soviet-Polish war in July-August 1920, Zhabinka temporarily came under the control of Soviet power. At this time, a revolutionary committee was created in the village and Soviet power was established. According to the results of the Riga Peace Treaty of 1921, Zhabinka, as part of Western Belarus, was ceded to Poland, which included until 1939. From 1939 Zhabinka became part of the BSSR. January 15, 1940 Zhabinka became the center of the Zhabinka district of the Brest region. During the Great Patriotic War, the village was occupied by the German fascist invaders from June 23, 1941 to July 21, 1944.
In the postwar years, the development of the village continued. In 1952, Zhabinka was granted the status of an urban-type settlement, and on December 23, 1970, the status of a town. Since 2014, Zhabinka is a satellite city of Brest. Today Zhabinka is a small modern city in which numerous industrial enterprises, institutions of sports, culture and education function.
reveal all text
Tourism potential - Zhabinka
Where to go in the Zhabinka? All about restaurants, entertainment and other services