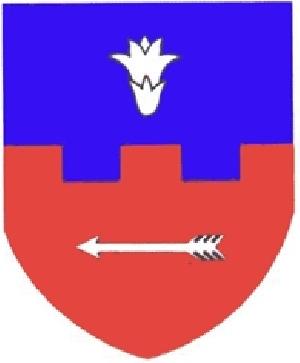 Location - Mikashevichy
Mikashevichy located in the Luninets district of the Brest region on the river Volkhva. The distance to the district center is 47 km, to Brest is 275 km, to Minsk is 198 km. The Kalinkovichi-Luninets railway passes through Mikashevichy. The city is also connected by motor roads to Minsk, Brest, Pinsk and Gomel.
reveal all text
History of the development - Mikashevichy
Mikashevichy were founded in 1785. According to legend, the settlement was named after the oldest resident and one of the founders of these places - Mikash. Until the end of the XIX century. the owners of the town remained the Radziwills, who from time to time rented the property. At the beginning of the XX century. Next to Mikashevichy, the rapid construction of the Pinsk-Zhitkovichi railway began. The construction of the railway contributed to the development of the town: a sawmill worked, and artisans and workers began to settle in the village.
Another powerful impetus for the active development of Mikashevichy was the discovery near the village of a large granite deposit in the 1960s. Already in 1973, the mining of granite was started at a quarry near Mikashevich, and in 1975 the enterprise RUPP «Granit» was created, with which the history of the village will be closely linked. In 2005, the village acquired the status of a city of regional subordination.
Today, more than a dozen enterprises operate in the territory of modern Mikashevichy, most of which are associated with construction. The largest enterprise is RUPP "Granit", which is engaged in the extraction and processing of dense rocks. Among other enterprises, it should be noted RUP «Speczhelezobeton», RPUP «Uniform» and the PMC «Kubgranit».
reveal all text
Tourism potential - Mikashevichy
The main attraction of the city is the granite quarry, which is the largest open-pit mine in Belarus. It has been mining granite for 40 years. Mikashevichy pit in width reaches 2 km, in length is 3 km, depth is about 150 m.
Another popular attraction of the city is the Church of the Nativity of John the Baptist, built in 1936. Mikashevichy is also notorious for the fact that during the Great Patriotic War there was a Jewish ghetto in the city. Today at the burial site of the victims of the genocide memorial.
In addition, the city has a small Catholic chapel, which was organized in a specially adapted residential building originally built at the beginning of the XX century.
You can visit Mikashevichy during your vacation in the health resort Svitanok, which is located in the city.
reveal all text
Where to go in the Mikashevichy? All about restaurants, entertainment and other services
Individual and corporate excursions - Mikashevichy
Dates on request
Duration: 10:00 hour
certified guide services
transport services