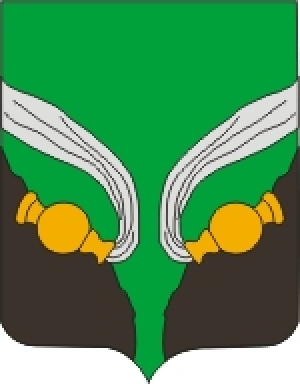 Location - Dokshitsy
Dokshitsy is the administrative center of the Dokshitsy district of the Vitebsk region. The city is located 200 km from Vitebsk, 132 km from Minsk and 128 km from the border with Lithuania. Just one kilometer from the city originates a powerful river Berezina. Through Dokshitsy pass motorways of republican significance P3 Logoisk - Glubokoe - the border of Latvia, P29 Ushachi - Vileika and P86 Bogushevsk (from M8) - Lepel - Myadel.
reveal all text
History of the development - Dokshitsy
The first written mention of Dokshitsy was recorded in the charter of the Grand Duke of Lithuania Vitovt of 1407, according to which the villagers of the Dokshitsy were transferred to voivode Voitech Manivid. At the end of the XVI century - early XVII century in connection with the strengthening of the position of the Catholic Church on the lands of the Polish-Lithuanian Commonwealth in 1608, the owner of Dokshitsy Stanislav Kishka founded a wooden church in the town.
As a result of the second section of the Polish-Lithuanian Commonwealth in 1793, the Dokshytsy became part of the Russian Empire. During the war of 1812 with Napoleon, the place was occupied by French troops, looted and partially burned. With the development of industry in the XIX century, three distilleries, one brewery and one sugar factories, windmills and water mills appeared in Dokshitsy. By the end of the century, the population of the town was about 4.5 million people, more than half of whom were Jews.
In the period from 1918 to 1939 Dokshitsy were part of Poland. Since the autumn of 1939 - as part of the BSSR. In 1940, the Dokshytsky district was formed. During the Great Patriotic War in the period from 1941 to 1944. Dokshitsy were occupied by the German fascist invaders.
Today Dokshitsy is a modern city with a developed industry. The city has educational and cultural institutions, there is a hotel.
reveal all text
Tourism potential - Dokshitsy
You can visit Dokshitsy during the rest Borovoe or Lesnoe health resorts located in the district. In Dokshitsy, interest for tourists is mainly religious religious monuments. The city has preserved a unique wooden church of St.John the Divine, built in 1863 with frescoes on the walls. Attracts the attention of another architectural landmark of the city thePokrovskaya Church is a monument of architecture of the retrospective-Russian style. Built in 1903 in the center of the city of rubble stone and brick.
The standard of untouched, natural nature is located not far from Dokshitsy Berezinsky Biosphere Reserve, which is a unique natural complex that combines an exceptional variety of wetlands. The reserve is an ideal habitat for many animals, widespread in Europe in the recent past, and now for the most part either extinct or become extremely rare. Deaf, rarely visited by people swamps of the reserve serve as excellent habitats for wild animals and birds.
reveal all text
Where to go in the Dokshitsy? All about restaurants, entertainment and other services