Event tourism in Belarus
Belarusian tour operator private research and production unitary enterprise «Automated tourism technologies»is the largest company in the Republic of Belarus, which specializes in domestic and inbound tourism.
Today PRPUE «Automated tourism technologies» is a successful travel company with many years of experience, a developed partner network and contractual relations with all leisure facilities, sports and related tourism infrastructure in Belarus. Our enterprise covers all possible types of tourism and today promotion of event tourism in Belarus is one of the most promising areas in the development of the company.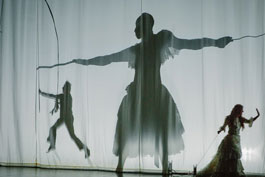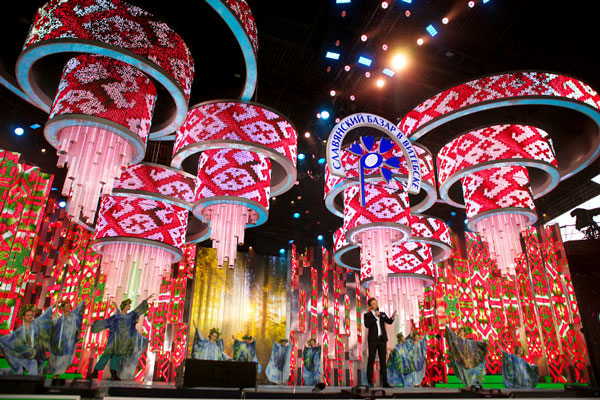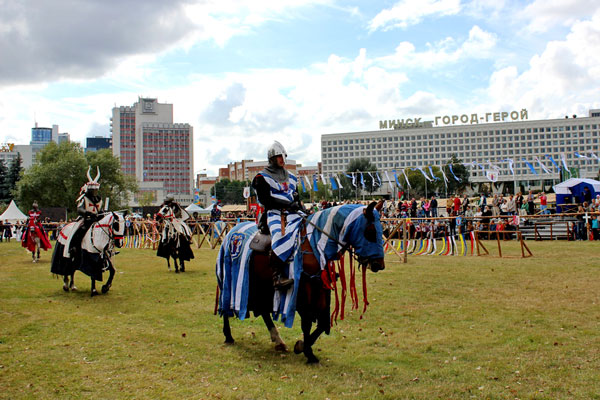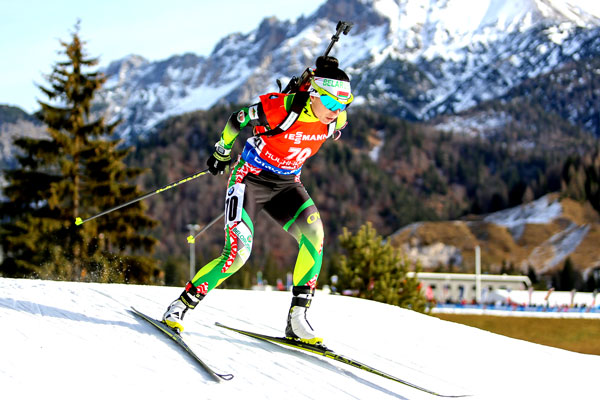 Belarus is an interesting and multifaceted country that is ready to offer its guests not only a rich excursion program, rivers and lakes, high-quality treatment in sanatoria, but also enough active pastime, visiting forums, festivals, thematic exhibitions, сompetitions and rallies. Every year, in the republic, there are hundreds of events of different directions.
Directions of events in Belarus
Music, theater, cinema and gastronomy festivals. Each year, the country receives thousands of participants and viewers of musical and theater festivals, folk craft festivals and national cuisine, medieval culture. The world famous International festival "Slavyanski Bazaar" in Vitebsk, theatergoers are attracted by festivals «TEART» and «Belaya Vezha», gourmet gastrofest «Motalskia Prysmaki».
Sports competitions of regional and global level. In Belarus, great attention is paid to sports and physical culture. In 2013, the Republic of Belarus successfully held the Cycling Track World Championship, in 2014 - the Ice Hockey World Championship, in 2015 - 49th biathlon championship among juniors and 14th among boys and girls, 31st European Championships in Rhythmic Gymnastics. In 2019, they extended the country a courtesy of holding the European Figure Skating Championships, the World Biathlon World Championships and the II European Games.
Ritual events. The uniqueness of Belarusian culture is that despite centuries of Christian domination, the Belarusians managed to preserve the ancient pagan ceremonies and rituals - Maslenitsa, Gukanne vesny, Zazhinki, Kupala, Dozhinki, Kolyady - all these pagan holidays continue to be celebrated today. In many museums, historical parks, farmsteads, there are colorful theatrical festivities, where visitors are invited not only to watch folk fun, but also to take part in them.
Religious holidays. Belarus - a tolerant state. On its territory, for many centuries, there four religions peacefully neighbor: Orthodoxy, Catholicism, Judaism and Islam. Annually, pilgrims and believers gather dozens of regional and international spiritual events in Belarus. So, thousands of pilgrims from Belarus, Ukraine, Lithuania and Poland walk to Budslav to worship the icon of the Mother of God of Budslav and take part in the procession. In June, Orthodox believers celebrate the Day of Remembrance of St. Euphrosyne of Polotsk, the patron saint of the Belarusian lands. Popular festivals of spiritual music are «Mighty God» and «Sing to our God, sing».
International fairs, conferences and forums. Every year, in Belarusian business places, there are exhibitions, conferences and business forums. The most famous among them are international exhibitions-fairs for the wholesaling of light and textile goods of Beltekslegprom, a specialized forum on telecommunications, information and banking technologies «TIBO», International Specialized Exhibition-Fair «Furniture» and others.
Send a request to organize an event tour
Top 10 events of Belarus
International Festival of Arts «Slavyanski Bazaar» in Vitebsk

The traditional program of the festival includes the opening ceremony, international contest of pop song performers, children's music contest "Vitebsk", the Day of the Union State, gala concerts of masters of arts, solo concerts of variety artists, the closing ceremony of the festival and various exhibitions. Usually the festival takes place in July. Guests of their performances are pleased with the stars of Russian, Belarusian variety art, as well as representatives of other countries. more>>

International Festival of Old and Modern Chamber Music «Zvany Safii»

The festival of organ music "Zvani Sofi" is held in October-November in Polotsk, Vitebsk region. In ancient Sophia Cathedral, performers from Belarus, Russia, Japan, Germany, Poland and other countries present concerts of various musical genres to the audience. The first such festival was held in 1996. The founder of this event is the soloist of the concert hall St. Sophia Cathedral - Ksenia Pogorelaya more>>

Mirum Music Festival

Mirum Music Festival is the first open-air project in Belarus and on the territory of the CIS countries, in which the accent of the musical format is placed on a variety of genres and styles of music. For four years the festival has become one of the most important and long-awaited musical events of Belarus. The best artists of Belarus, Lithuania, Russia, Georgia and Ukraine traditionally take part in the fest.  more>>

International Theater Art Forum «TEART»

Theatrical festival is held in Minsk from 2011 and traditionally brings to the capital of Belarus only recognized samples of theatrical art, marked by various awards, innovative and experimental productions. Among the participating countries, there are Argentina, Belarus, Hungary, Germany, Israel, Italy, Latvia, Lithuania, Poland, Russia, Estonia, France. Guests of the festival expect the loudest directors' names, brilliant actors' play, master classes, meetings with the producers of performances, open discussions more>>

International Theater Festival «Belaya Vezha»

For more than 20 years in the Brest Academic Theater of Drama, there is the theater festival «Belaya Vezha». The event is attended by dramatic, musical and plastic theaters from more than 15 countries. In the program, there are theater of forms, rock of operas, comedies, quests, phantasmagorias and musicals, street performances more>>

All-Belarusian Festival of People's Humor «Avtyuki»

The most cheerful event of Belarus is traditionally held in July in the village of Avtyuki of Gomel region. The organizers of the festival announce an entertainment program of cheerful people from all over the country, a humorist contest, shopping streets of craftsmen with souvenirs made of wood, metal, straws, tasting local dishes and, of course, the local moonshine «rogotukha», lottery with the drawing of vegetables, chickens and cocks more>>

Minsk International Film Festival «Listapad»

"Listapad" is the largest cinema forum, which annually gathers famous directors, actors and connoisseurs of cinematography. The festival is accredited by the International Federation of Film Producers' Associations as a specialized competitive film festival for the Baltic States, Central Asia, and Central and Eastern Europe. In the program of the festival, there are sections of the documentary film, a young film contest and a special children's competition "Listapadzik" more>>

Festival of medieval culture «Rycarskij fest»

Plunge into the era of chivalry, try on old clothes and armor, archery, take part in a duel with the soldier and invites the medieval city Mstislavl in Mogilev region. "Rycarskij fest" - the most ambitious knight festival of Belarus and one of the largest festival of historical reconstruction of Eastern Europe of the Middle Ages more>>

Christmas balls in the Mir castle

Mir balls are one of the most impressive events of the New Year holidays. According to the already established tradition, balls are held in the luxurious interiors of the Portrait Hall of the medieval Mir Castle in Grodno region. The festive atmosphere of the holiday is given by court musicians and exclusive entourage. A prerequisite for attending the ball is adherence to the dress code. In the program of the event, there not only dances and musical shows, but also interactive part with guests, master classes, photo zone more>>

International Culinary Festival «Motalskiya Prysmaki»

Every summer, a grandiose celebration of Belarusian cuisine takes place in small agro-town Motol of Brest region. Along the main street, there are tasting rows, where local residents exhibit their own "prysmaki" - dishes, recipes of which were transmitted to their families from generation to generation. Here you can taste local chees, vegetables, bread, pies, etc. Also, in the program holiday, there is fairs, performance of national collectives, master classes for cooking and traditional Belarusian crafts more>>
Send a request to organize an event tour
The most interesting festivals and events of Belarus
International Spring Fair of Travel Services «Recreation»

International Bike Festival «Brest»

Music Festival «Muses of Nesvizh»

International Festival of Traditional Culture «Braslav Lightnings»

Belarusian Industrial Forum

International competitions in the race with obstacles «Bison Race»

International Festival of Sacred Music «Mighty God»

International Sports and Music Festival «Viva Braslav»

International Festival «Alexandriya Zbirae Syabrou»

International Festival «Our Grunwald»

International tourist exhibition «Tourist business»

Yuri Bashmet International Festival

International Biathlon Festival «Race of Legends - Biathlon Stars for Peace» in Raubichi
Send a request to organize an event tour
Services to our clients
The tour operator «Automated Tourism Technologies» is one of the largest operators of inbound and domestic tourism in Belarus. It offers organization of individual and group trips to any events taking place in the country. Presence of own transport, cooperation with qualified guides, direct contracts with tourist objects, hotels, entertainment centers and carriers allow us to organize tours of any complexity and duration at a high level and at the best prices.
We offer:
Transfers

.

Having our own car park, we will do everything to to satisfy any requests as many as possible - to meet in airport and to take you to the hotel, to provide a transfer service in the city or to provide a car for rent, to organize transport services for delegations and corporate groups. At the service of our clients, there are business-class cars, modern minibuses, comfortable Euro-class buses, VIP cars;




Hotel booking

.

Our specialists are ready to book for you any of 350 hotel objects in all cities from small hotels in district centers to international hotel chains in Minsk. Our portal

belhotel.by

contains full descriptions of hotels with actual prices, photos, a map with a designated location of hotels. We offer the best prices, discounts for corporate groups, discounts for ordering a complex of services, qualified assistance in choosing a hotel, interaction with managers in real time - in a personal booking application you can always clarify all the interesting questions about the availability of rooms, make online payment for services;




Excursions and tours around Belarus

.

We offer all kinds of tourist services in Belarus from the organization one-day sightseeing excursions around Minsk and Brest to multi-day tour programs and combined tours with rest in tourist complexes and treatment in sanatoria. We organize excursions to more than 200 itineraries for individual clients and corporate groups, excursion tours with outdoor recreation (in agrofarmsteads, recreation centers, national parks); trips to various events, meals in cafes and restaurants of national cuisine, tasting national dishes, master classes for cooking, entertainment programs (quests, historical reconstruction);




Booking tickets for events.
An excellent addition to the excursion program in Belarus will be the visit of cultural and sporting events, the choice of which in Minsk or district centers in Belarus is quite wide. We directly cooperate with the largest concert and event objects around Belarus (concert hall "Minsk", cultural-sports complex «Minsk-arena», water park «Lebyazhy» and many others) and are ready to offer booking tickets for events at special conditions during an integrated service or sightseeing tour;




Visa support

.

For our clients, foreign citizens who need a visa to Belarus, documents for a visa are issued free of charge by the company's specialists

«Automated tourism technologies»

. We send a visa application to the consulates and embassies of Belarus for our clients who ordered and paid for the tour or event. Consular fees are paid at consular offices of the Republic of Belarus.

In early 2017, our country opened its borders and provided foreigners with the opportunity to

visit the country without a visa

for a period of not more than 30 days. Mode

«30 days without a visa»

applies to guests of the republic who arrive in Belarus through

Minsk National Airport

.

Visa-free travel up to 15 days

is valid when visiting the visa-free territory

«Brest - Grodno»

(Brest city, Brest, Zhabinka, Kamenets, Pruzhany districts of Brest region, Grodno city, Berestovitsa, Volkovysk, Voronovo, Grodno, Lida, Svisloch, Schuchin districts of Grodno region). The Belarusian tour operator "Automated tourism technologies" offers a full range of travel services for the organization of a tour of any complexity and paperwork for visa-free entry.

The full list of countries for visa-free entry to Belarus you can see

HERE.

;
Send a request to organize an event tour
Advantages of working with PRPUE «Automated tourism technologies»
Complex organization of sporting events;
The company's specialists will fully plan a sports event of any format, taking into account your requirements and wishes for the budget.

Professional assistance and advice;
Years of experience, visiting sports facilities in Belarus, working with an extensive network of suppliers of travel and related services, as well as the continuous improvement of the skills of our specialists allow us to provide competent advice in organizing events and streamlining business processes.

Online booking office with 24/7/365 access ;
Unique online booking system and the presence of modern personal account for the client allow you to follow the work stages on your request in real time, to conduct electronic document flow and at any time ask questions to the company's specialists. All information about your events is stored in your account for the duration of the cooperation.

Convenient information about the stages of work on the order;
At each stage of interaction with our company, you will be informed by means of messages on the electronic order page and in your personal account, e-mail and even SMS. КIn addition, we are always ready to answer you in any mobile application. - Viber, WhatsApp, Skype, Telegram.

Extensive Affiliate Network;
More than 1,200 direct contracts with sports and tourist facilities in Belarus, vast experience allows us to quickly plan and organize a sporting event of any level and complexity.

Best price offers;
Thanks to extensive affiliate network in Belarus our company offers the most favorable rates for hotel accommodation, rental of sports fields, equipment, etc.

Full financial documentation and financial statements;
According to the results of the work on the order, we provide a complete set of accounting documentation, and are also always ready to provide analytical reports for any period of time working on the order.

High service standards.
Careful selection of service providers, an ongoing process of professional development, the availability of our own development and technical support department - all this gives us confidence in maintaining high standards of customer service quality.
Send a request to organize an event tour