News : Ritual event «Yurya»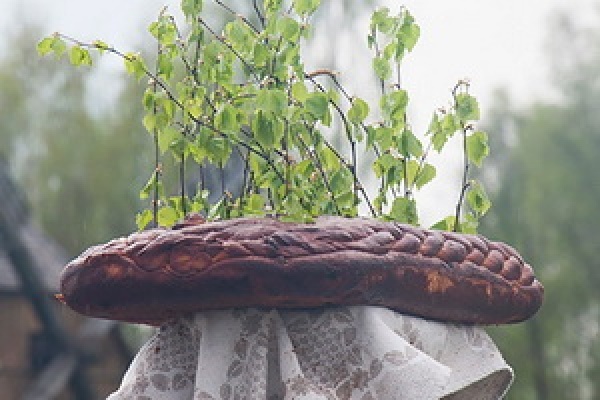 Ritual event «Yurya»
27-April-2021
The
Strochitsy Museum of Folk Architecture and Life
invites everyone on
May 8th, 2021
to take part in the
ritual event «Yurya»
. Songs, dances, games, interesting stories, master classes and a quest await you.
«Yurya» is an ancient holiday of the agricultural calendar, which was celebrated in honor of St. George, who was called Yurya by the common people. On this day, for the first time, a herd was driven into the field, «to the St. George's dew», which was endowed with miraculous powers. In the evening on the eve of the holiday, horses were taken out for the night, special ceremonies were performed to protect livestock: it was believed that Yurya closed the mouths of the wolves and the horse herd from that day did not risk becoming a victim of predators. Thus, Yurya was the patron saint of animal husbandry.
Also on this day, a ritual tour of the fields was performed, guessing about the future harvest. They rocked in the field so that the land would bring crops and give health. Young people walked around the courtyards, singing Yuryev's songs - about how Yurya unlocks the earth with keys and releases dew and spring.
The event is scheduled from 15.00 to 16.30. Visitors and participants of the event are expected:
bunk making workshop;
story about the icon of St. George in the house from the village of Sadovichi;
a story about the traditions of the holiday, the ritual «Yuryevsky round dance» (sector «Central Belarus»);
performance by a folklore group;
traditional bypassing courtyards, rituals;
Yuriev's songs;
Belarusian folk dances and games;
«Yuryevsky» quest.
Also on the territory of the museum you can buy souvenirs from folk craftsmen, fly on a hang-glider (in good weather), taste dishes of national cuisine in the «Belorusskaya Tavern».
You can send an application for organizing excursions to Strochitsy for your group on any day here >>