News : Overhaul of the memorial complex «Hatyn»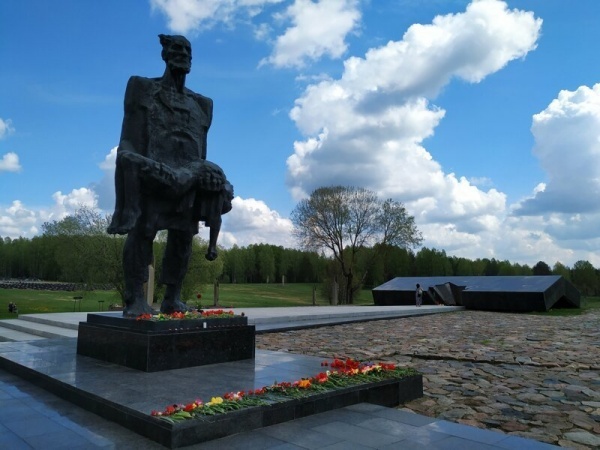 Overhaul of the memorial complex «Hatyn»
05-July-2022
Overhaul and reconstruction of the memorial complex The memorial complex «Hatyn» assigned status All-Belarusian youth construction. The corresponding decree was signed by the Head of State.
On the territory of the memorial complex, a museum is being built and restoration work is underway. The President instructed to complete the construction in a short time - by the 80th anniversary of the Khatyn tragedy.
The first phase of construction is scheduled for 2022 and includes the cleaning of the Unbowed Man sculpture, the repair of the pedestal, the Barn Roof monument and the Crown of Memory memorial, as well as the restoration of the granite slabs of the Last Road road.
During the second stage of construction, it is planned to repair the memorials "Cemetery of Villages" and "Trees of Life", concrete fences of burial places and urns with earth.
The third stage provides for the repair of the illumination of the central path and the sound design of the memorial. The new museum building will be a one-story building with an area of 1,000 m², with six exhibition halls.
* Visitors should not worry - excursions are held as usual.
Having visited the excursion «Hatyn - Mound of Glory»
You really won't regret!!!