News : Holiday «Dazhynkі» in the Museum of Folk Architecture and Life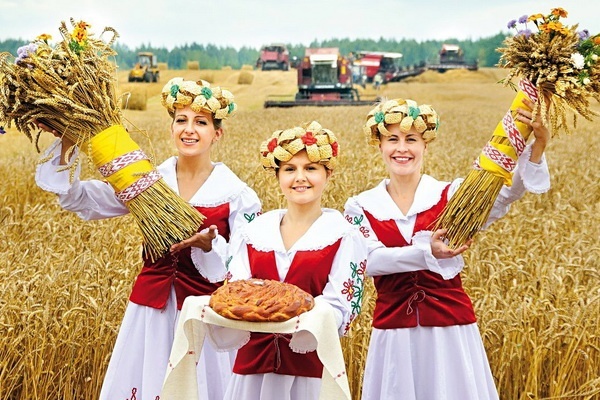 Holiday «Dazhynkі» in the Museum of Folk Architecture and Life
23-August-2023
Internet portal Ekskursii.by and Museum of Folk Architecture and Life invite you to visit the holiday «Dazhynki», which will take place August 26, 2023 from 13:00 to 14:00.
The time of spring sowing and cultivating the land has passed, the time has come for the holiday of the end of the harvest – Dazhinok.
The main purpose of dozhin rites is to thank the land for the harvest and ensure health and well-being for the rest of the year.
Celebration program:

reconstruction of the «Dazhynki» rite;
workshop on harvesting with a sickle;
master class on making a sheaf «Gaspadar»;
performance of the folklore group «Skarbnitsa Tradytsy»;
Belarusian dances and games;
traditional stubble songs.
For an additional fee, you can buy souvenirs from folk craftsmen and visit the Belarusian Tavern.