Belarusian vodka
back to article Gastronomic tours in Belarus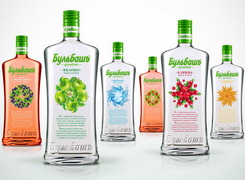 Belarusian vodka (garelka) – is a strong alcoholic beverage, a water-alcohol solution without color and with a characteristic taste and spirit smell, very popular in Belarus.

For the first time, in the Grand Duchy of Lithuania, vodka is mentioned in the 15th century. It was used as a holiday drink, for special reasons.

Traditional Belarusian «garelka» can be bread, on birch buds or leaves and cranberry. Nowadays, many manufacturers offer different variants of flavors and recipes. Lard and salted cucumber are traditionally used as a snack for vodka.