Festival of Medieval Culture Rytsarski fest
back to section Event tourism in Belarus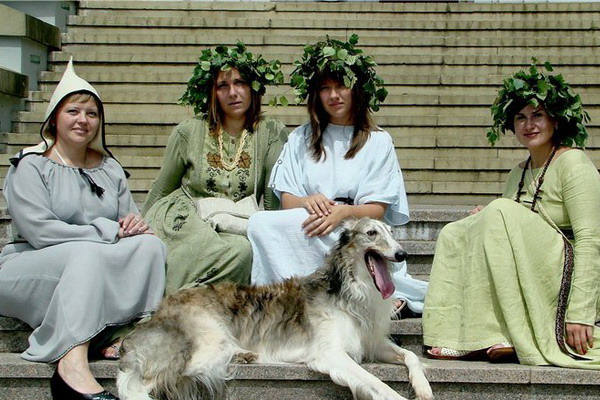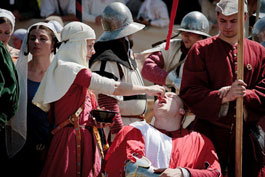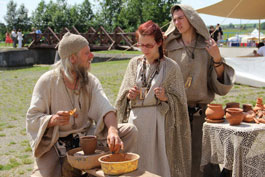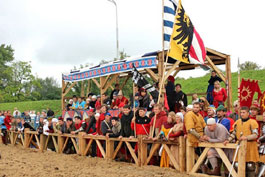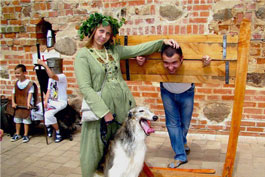 Every year in the city of Mstislavl there is a festival of medieval culture "Rytsarski fest" will take place in Mstislavl. This year the festival will bring together over 300 participants from historical reconstruction clubs from Belarus and Russia. The site where the festival will be held will traditionally be the architectural monument "Castle Hill". The organizers of the event are the Mstislavl District Executive Committee, the Centralized Club System of the Mstislavl District, the Historical Reconstruction Club "The Union of Free Warriors". The main task of the festival is the preservation and development of the national Belarusian culture, the reconstruction of historical values. The festival of medieval culture "Rytsarski fest" has long been a visiting card of the Mstislavl region.
Last year, the ringing of swords and volleys of guns again plunged Mstislavl in the Middle Ages. The program of the festival consisted of performances of archers, equestrian competitions and pedestrian knight tournaments. The main entertainment is a rich theatrical and musical program, as well as a fiery and laser show. Guests and participants of the festival waited for the performance of the Belarusian fantasy-folk group "Irdorath". For children during the whole holiday special entertainment and interactive games were organized: a shooting gallery, children's battles for little knights from 5 to 12 years, riding on knightly horses, master classes in medieval dances.
Tours to the festival of Miedival culture "Rytsarskiy fest"
The Belarusian tour operator "Automated tourism technologies" offers the organization of tours for festivals, forums, festivals and other events on the territory of Belarus. At the service of our customers:
the development of an individual program of stay in Belarus;
booking bus and train tickets, air tickets;
group and individual transfers;
booking hotels, recreation centers, estates;
tickets for events;
rest in Belarus;
excursion program for Belarus, as well as Belarus + the Baltic States, Belarus + Poland, Belarus + Ukraine;
cultural and entertainment program (visits to concerts, performances, competitions, performances, etc.)