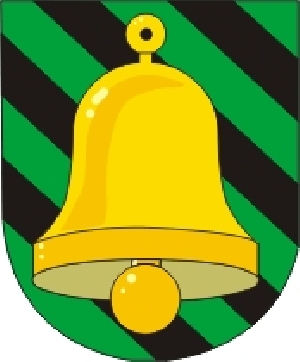 Location - Buda-Koshelevo
Buda-Kashalyova - administrative center of Buda-Kashalyova district of Gomel region in the area between the Dnieper and Sozh. The city is located 50 km from Gomel and 260 km from Minsk. Motorways P38 (Buda-Kashalyova - Chechersk - Krasnopole), P130 (Buda-Kashalyova - Uvarovichi - Kalinino), as well as the Minsk-Gomel railway line are passing through Buda-Kashalyova.
reveal all text
History of the development - Buda-Koshelevo
The first mention of the village Koshelevo dates back to the XVI century, while the village was in the Gomel eldership of the Grand Duchy of Lithuania. The founding date of Buda-Kashalyova is considered to be 1824, it was then that village Buda was first time mentioned, from which the modern city dates back it's history. Carrying of the Libavo-Romenskaya railway in 1873 was a strong impetus to the development of the village. In 1877 Buda-Kashalyova railway station was opened. In 1888 an enterprise for the manufacture of wooden parts for weaving looms was established.
On January 1, 1919 Buda-Kashalyova became part of BSSR, but on January 16, together with other territories of Eastern Belarus, it became part of the RSFSR. On March 3 1924 Buda-Kashalyova was returned to the BSSR, where in 1938 the settlement received the official status of urban-type village. During World War II from August 15, 1941 to November 27, 1943 Buda-Kashalyova was under German occupation. On December 31, 1971 Buda-Kashalyova received the official status of city.
reveal all text
Tourism potential - Buda-Koshelevo
Due to its relatively short history, Buda-Kashalyova can't boast of an presence of historical landmarks and architectural monuments. Monuments of Buda-Kashalyova are mainly represented by war memorials and obelisks, among which are monument of V.P. Drozd and P.Y. Golovachev, mass grave in Buda-Kashalyova, in which 253 soldiers who died during World War II are buried, monument to soldiers-internationalists.
The main church of the city is St. Nicholas Church which was illuminated in 1994.
In Picture Gallery of pictures of the national artist of the USSR E.E. Moiseenko are collected.
In the center of the Buda-Koshelevo district there is a Buda-Koshelevo biological reserve created in 1988. The reserve was created to preserve residual fragments of valuable oak forests with rare plant species listed in the Red Book of the Republic of Belarus with great scientific, cultural and aesthetic value. Among the natural attractions here you can find two centuries-old oaks with age from 240 to 320 years.
reveal all text
Where to go in the Buda-Koshelevo? All about restaurants, entertainment and other services