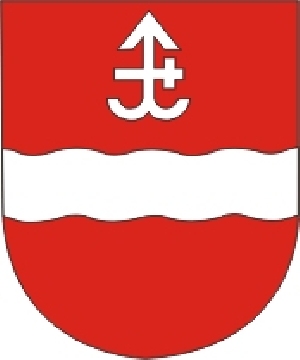 Location - Zhitkovichi
Zhytkavichy - city, center of Zhitkovichsky district, Gomel region. Zhytkavichy is located at a distance of 237 km to the west from the regional center and 229 km to the south from the city of Minsk. The road P88 (Zhytkavichy - David-Gorodok - the border of Ukraine (Upper Terebezh)) passes through Zhytkavichy and the road М10 (border of the Russian Federation (Selishche) - Gomel - Kobrin). The Gomel-Luninets railway branch also passes through the city.
reveal all text
History of the development - Zhitkovichi
For the first time Zhytkavichy is mentioned in the Lithuanian 1500 Metric. At this time, the Azharyn estate was located in the village and the Church of the Holy Trinity was operating from 1581. As a result of the second partition of the Polish-Lithuanian Commonwealth in 1793 Zhytkavichy became part of the Russian Empire. The population of the village was mainly engaged in agriculture, handicrafts, forestry and farming. In 1795 there were 79 households, about 470 inhabitants and the estate was owned by the Jalenskіh.
As a result of the construction of the Polesskaya Railway in 1886 village began to grow actively, the industry developed rapidly, and wood processing and agricultural factories appeared. In 1872 a parochial school was opened in Zhitkovichi, which was located in a public house. In 1877 - zemstvo national school. By the beginning of the XX century population in Zhitkovichi exceeded the population of Turov.
On January 1, 1919 Zhytkavichy became part of BSSR. On February 13, 1918 German troops occupied Zhytkavichy, December 4, 1918 - Bolsheviks, August 27, 1919 - Polish troops, July 15, 1920 - again Bolsheviks. In 1924 there were 378 courtyards in the town. By 1937, Zhytkavichy remained a small town, and from September 27, 1938 received the official status of urban-type settlement. During the Great Patriotic War from July 18, 1941 to July 6, 1944, Zhytkavichy was under German occupation, during which the Soviet underground operated. On November 19, 1971 Zhytkavichy received official status of city.
reveal all text
Tourism potential - Zhitkovichi
One of the main attractions of Zhitkovichi is the wooden Holy Trinity Church, built in the neo-Russian style in 1842. To this day, the temple is well preserved.
Another important temple of the city is St. Paraskeva Friday Church. The original building of the temple was erected in 1520, but burned down during a fire in 1975. In place of the old temple in 2003 a new temple was erected.
The heroism of the inhabitants of the city is embodied in the monument of M. Moroz, who in 1977 brought out a shell from the time of the Great Patriotic War from the potato field, where he worked with his comrades. At the cost of his life, he saved the lives of his comrades and collective farm machinery.
reveal all text
Where to go in the Zhitkovichi? All about restaurants, entertainment and other services