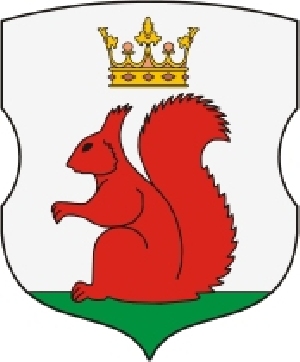 Location - Bolshaya Berestovitsa
Vyalikaya Byerastavitsa - urban village and administrative center of Berestovitsky district of Grodno region. Located 60 km from Grodno and 295 km from Minsk near the Belarusian-Polish border. Motorways P99 (Baranavichy - Volkovysk - Pogranichny - Grodno - Bruzgi) and P100 (Bridges - Vyalikaya Byerastavitsa) pass through the urban village. 10 km from the settlement there is the railway station Berestovitsa on the Mosty - Berestovitsa line.

reveal all text
History of the development - Bolshaya Berestovitsa
The first written mention of Vyalikaya Byerastavitsa is contained in the letter of the Grand Duke Alexander 1506 about the ownership transfer of the settlement to the eternal use of Alexander Khodkevich for services to the Fatherland. In 1549 Grigory Khodkevich began to build a residence here. During the XVII – XVIII centuries the area was in the possession of the Mnishek, Potocki, Kossakov. In 1754 the King and Grand Duke Augustus Sas granted Byerastavitsa Magdeburg Law and the coat of arms. Soon a town hall was built at the Marketplace. On September 19, 1794 in the battle between the rebels under the command of Tadeusz Kosciusko and the Russian troops in Berestovitsa killed more than 250 rebels.
As a result of the third partition of the Polish-Lithuanian Commonwealth in 1795 Vyalikaya Byerastavitsa became part of the Russian Empire. Residents of the town took an active part in the rebellion of Kastus Kalinovsky. After the suppression of the 1863 uprising, the Catholic church on the territory of Bolshaya Berestovitsa was handed over to the Orthodox, and the monastery was closed. In 1915 German troops occupied a small town. Under the Riga Peace Treaty of 1921 Vyalikaya Byerastavitsa became part of the interwar Polish Republic. In 1939 Vyalikaya Byerastavitsa became part of the BSSR. During the years of Great Patriotic War from June 1941 to July 17, 1944, the settlement was under German occupation. In 1947 Vyalikaya Byerastavitsa received the status of an urban-type village.
reveal all text
Tourism potential - Bolshaya Berestovitsa
Vyalikaya Byerastavitsa has preserved a number of attractions that preserve the memory of the rich history of the urban village. In the center of Bolshaya Berestovitsa there is a centuries-old Church of the Blessed Virgin Mary in baroque style, built in 1620. At the moment the church is in a dilapidated state. An important Orthodox church in the town is St. Nicholas Church built in 1868 at the expense of the landowner Count Kossakovsky, the government and the parishioners. The operating Catholic church in Berestovitsa is the church of the Transfiguration, which was built at the beginning of the XXth century in neo-gothic style. By the 500th anniversary of the village in Vyalkaya Berestovitsa was installed a bronze sculpture composition «Tree of life» over four meters high. Also installed in Byerastavitsa is monument to S.O.Prytytsky, a fighter for the social and national liberation of the working people of the western regions of Belarus and Berestovitsa land.
reveal all text
Where to go in the Bolshaya Berestovitsa? All about restaurants, entertainment and other services