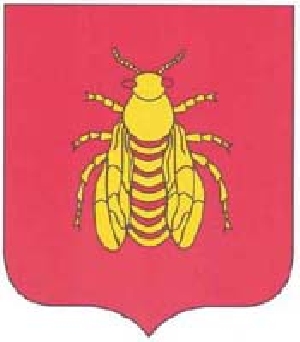 Photo - Vidzy
Location - Vidzy
Vidzy - a town in the Braslav district of the Vitebsk region. The urban village is 200 km away from Minsk, 270 km from Vitebsk. Through the city passes the highway P27 (Braslav - Postavy - Myadel).
reveal all text
History of the development - Vidzy
In the XV century Grand Duke Sigismund Keystutovich gave the land between the Disna and Drisvyata rivers to the Dovgird brothers, Dauksha and Narusha, the descendants of the latter and founded the town Vidzy (this information is not confirmed by documents). Subsequently, the estate repeatedly changed owners. In 1481, the wooden Catholic Church of the Nativity of the Blessed Virgin Mary for the Bernardians was built in Dovgirdovichi. Orthodox, Old Believers, Muslim, Jewish and Protestant communities also existed at this time. In 1754, the Jesuits built a new church in Vidzy (it existed until the middle of the 19th century), a residence and a school.
As a result of the third partition of the Polish-Lithuanian Commonwealth in 1795 AD Vidzy were part of the Russian Empire. During the Patriotic War, July 21-22, 1812, the headquarters of Alexander I and Barclay de Tolly were located here, and the town was badly damaged in battles between the retreating French and the Russian detachment. In 1835, a terrible fire occurred in Vidzy, which destroyed most of the settlement. In 1914, the construction of the neo-Gothic Trinity Church was completed.
During the First World War, the town was occupied by the Kaiser troops and was badly damaged during the hostilities. According to the Riga Peace Treaty of 1921, Vidzy became part of the interwar Polish Republic. From 1939 as part of the BSSR, in January 1940, they received the status of a town settlement. In the period from June 27, 1941 to July 8, 1944. Vidzy were under the occupation of the Wehrmacht.
reveal all text
Tourism potential - Vidzy
The main attraction of the urban village is considered to be Trinity Church, which is the highest church in Belarus. Its height reaches about 76 meters.
Also in Vidzy there is an old believer Church of the Assumption of the Blessed Virgin which was built in 1907. Old Believer churches are a very big rarity in Belarus, so this church may be of particular interest to travelers.
reveal all text
Where to go in the Vidzy? All about restaurants, entertainment and other services
Individual and corporate excursions - Vidzy
Dates on request
Duration: 15:00 hour
certified guide services
transport services