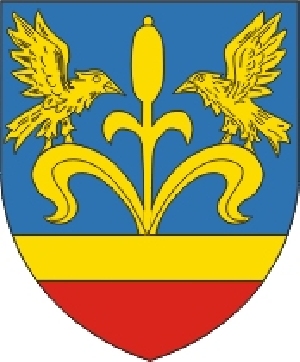 Location - Lyuban
Lyuban - administrative center of Lyuban district, Minsk region. The city is located 140 km south of Minsk on the river Oressa and is the southernmost city of the Minsk region. Motorways P55 (Bobruisk - Glusk - Lyuban) and P57 (Kuchino - Lyuban - Vetchin) pass through the city. 22 km from the city is the railway station Ureche on the line Baranavichy - Osipovichi. On the river Oressa near Lyuban reservoir Lyuban was created.
reveal all text
History of the development - Lyuban
For the first time Lyuban is mentioned in 1566 as a place in the Eremitka parish of the Grand Duchy of Lithuania. At that time, the Lyubanan region was part of the Slutsk principality and was in the possession of the Olelkovich family. Since the end of the XVI century until the XIX century Lyuban belonged to such famous families as the Tyshkevich, Radziwills, Wittgensteins.
After the second partition of the Polish-Lithuanian Commonwealth in 1793 Lyuban became part of the Russian Empire. On September 4, 1794 a battle between the 2,000-strong rebel detachment under the command of Stefan Grabowski and Russian troops took place under Lyuban. By the end of the XIX century 2 mills, a shop, a marina functioned in Lyubanan. On January 1, 1919 according to the decision of the I Congress of the CP(B)B Lyuban became part of the BSSR. In 1938 Lyubanan was given the status of urban village. From July 1941 to June 30, 1944 Lyuban was occupied by German troops. In 1968 Lyuban received the official status of city.
reveal all text
Tourism potential - Lyuban
Despite its almost five-century history, Lyuban cannot boast of an abundance of significant historical, cultural and architectural landmarks, but even the existing landmarks are in many ways unique in their own way.
During its long one and a half century history the Savior Transfiguration Church in Lyuban has repeatedly suffered from destruction and fires and has not survived to its present day in its original building. The modern church building was built with donations from local residents in 1994.
Catholic Church of Our Lady of Fatima, although it was built quite recently, is has already became widely popular not only among residents, but also visitors of the city. I There is an icon of the Mother of God of Fatima in the church.
Lyuban State Museum of National Glory is widely known for its interesting exhibits of various epochs, ranging from archaeological finds of antiquity to examples of revolutionary and military glory.
In the expositions of museum of traditional crafts the products of traditional crafts, crafts of the region, as well as the works of modern masters are collected. Each of the visitors can try himself as a master weaver, having worked on the loom installed in the museum.
reveal all text
Where to go in the Lyuban? All about restaurants, entertainment and other services