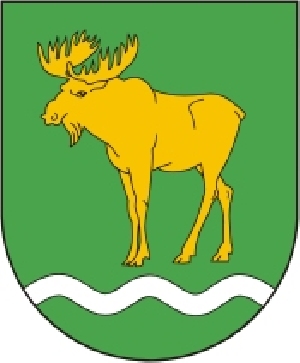 Location - Rossony
Rossony is the administrative center of the eponymous district of Vitebsk region is located on the shore of Rossono Lake. Rossony is located 54 km from the city of Polotsk, 151 km from the city of Vitebsk and 10 km from the border with the Russian Federation. Roads of republican significance P24 (Polotsk - Rossony) and P132 (border of the Russian Federation - Rossony - Kokhanovichi) pass through the urban village.
reveal all text
History of the development - Rossony
For the first time in written sources, the Rossony are mentioned in 1552 in the document «Polotsk audit». However, the data of the archaeological excavations carried out in these places indicate that people lived on the site of the future village as early as the 10th-12th centuries. In the XVI century. Rossony were part of the Grand Duchy of Lithuania. As a result of the first division of the Commonwealth, the village became part of the Russian Empire.
From 1919 to 1924 Rossony were part of the RSFSR, and then - as part of the BSSR. Also since 1924, the village is a district center. During the Great Patriotic War, the Rossons were occupied by the Nazi invaders from July 15, 1941 to July 12, 1944. In the period from summer to January 1942, a Jewish ghetto was organized in the village, in which the Nazis killed about 500 people in six months .
In the post-war period, the Rossony for some time (from 1962 to 1965) were part of the Polotsk District, after which the village again became the district center.
reveal all text
Tourism potential - Rossony
Rossony is the northernmost regional center of Belarus. In the urban settlement of interest is the manor house of the early twentieth century, built of brick. The quaint facade of the house is decorated with stepped shields, arkarturnye belts, window openings with platbands.
During the Great Patriotic War, large partisan detachments were operating in the Rossony district, which provided violent resistance to the enemy. As a result of the unification of groups of Belarusians, Russians, Latvians and Lithuanians, the Bratsky partisan region was created, to which the Rossony Museum of the Military Commonwealth is dedicated. The museum is a center of military-patriotic and international education of youth. The staff of the institution conducts excursions both in the museum itself and in the places of the battles of Soviet soldiers and partisans. A separate hall of the museum is dedicated to a prominent party and state leader, the Hero of the Soviet Union, the Hero of Socialist Labor P.M. Masherov is a native of these places.
Today Rossony is a small but interesting urban settlement in the very north of Belarus, which can be visited on the way to Vitebsk or Polotsk.
reveal all text
Where to go in the Rossony? All about restaurants, entertainment and other services