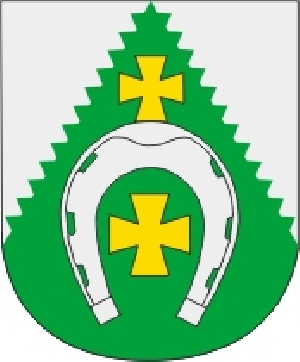 Location - Klichev
Krichev is a city in Belarus on the Olsa River, the administrative center of the Klichevsky district of the Mogilev region. Klichev is located on the Olsa River (left tributary of the Berezina of the Dnieper water basin) 91 km from Mogilev, 7 km from the railway station Neseta (on the Mogilyov-Osipovichi line). The nearest settlement is the village of Poplavy, located behind the bridge over Olsa.
reveal all text
History of the development - Klichev
1592: the first written mention of Klichev - the village of Klichev in the Vitebsk province of the Grand Duchy of Lithuania.
1793: as a result of the second partition of the Polish-Lithuanian Commonwealth, it became part of the Russian Empire, in the Igumen district of the Minsk province.
1904-1914: in the town worked a glass factory, which produced bottles, pharmaceutical, porcelain and chemical vessels. Another synagogue has been opened from the temples.
July 17, 1924: a village, the center of the Klichevsky district of the Bobruisk district (until July 26, 1930).
February 20, 1938: in the Mogilev Region.
September 27, 1938: Received the official status of an urban settlement.
1940: a creamery, 2 bakeries, a district industrial center (since 1930), a shoemaker, a sewing and confectionery artel, a soft drink factory, a telegraph station, a post office, a radio center, a library, a timber industry center, a secondary school, a clinic, a meteorological station, worked in Klichev. 1941 - July 28, 1944: was under German occupation. Created a ghetto, with a population of about 600 people. The Nazis killed 504 people in Klichev and the region. In June 1942, the first partisan airfield on the territory of Belarus was created in 10 days around the town. The Klichev operative center, which led the eponymous partisan formation, operated.
1962-1965: in the Kirov district of the Mogilyov region.
September 11, 2000: received city status.
January 3, 2005: received coat of arms and flag.
reveal all text
Tourism potential - Klichev
Monument to soldiers-internationalists of the Mogilyov region who died in Afghanistan.
Mound of Glory.
Mass graves of Soviet soldiers, victims of fascism, monuments to partisans, liberators of the city.
Klichev local history museum.
reveal all text
Where to go in the Klichev? All about restaurants, entertainment and other services