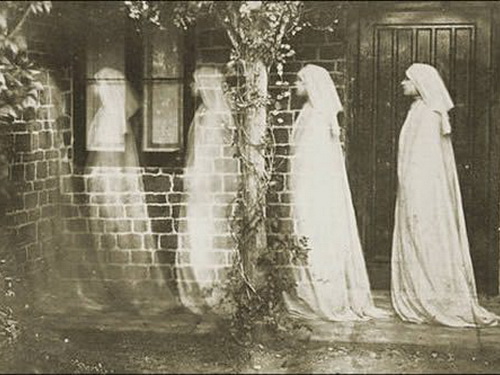 Legend "White panna"
According to legend, one of the walls of the Franciscan monastery in Golshany constantly collapsed during construction. Meanwhile, Sapega, the owner of Golshan, threatened the builders with a cruel punishment if they did not have time for the deadline. On the advice of the sorceress, the bricklayers decided to make a human sacrifice - a wife who would come earlier than others with dinner. The youngest builder prayed passionately that it was not his beloved spouse. But it was she who first came to the young spouse. The woman was walled up alive in the wall. Things immediately went smoothly, and on August 6, 1618, two large objects were built: a church that was consecrated in the name of John the Baptist, and a Franciscan monastery. Since then, the building of the monastery has never been destroyed, not rebuilt.
A century later, the story got a continuation. In 1997, while cleaning the basements under the monastery wall, two workers found a female skeleton. The builders collected the remains in a box and intended to bury them later, but lost them. Since then, strange things have happened in the monastery. The workers died under strange circumstances, and the wall gave an impressive crack. Squeaks, the rumble of bars, moans were heard more than once by museum staff and travelers who risked staying at the monastery for the night. Some even saw a ghost - a white rotten dress, an elegant neck, large and very sad eyes appear in all descriptions.
Individual and corporate excursions - The Franciscan Monastery in Golshany
Dates on request
Duration: 12:00 hour
certified guide services
transport services

Dates on request
Duration: 10:00 hour
certified guide services
transport services

Dates on request
Duration: 12:00 hour
transport services
certified guide services