International Theater Festival Belaya Vezha
back to section Event tourism in Belarus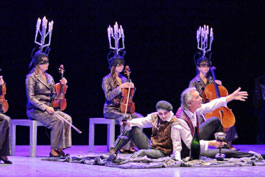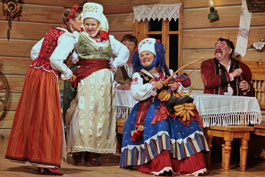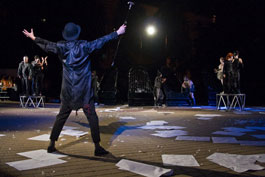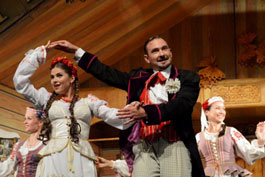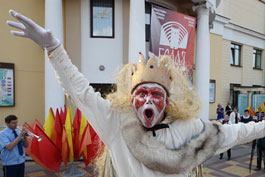 The international festival of theatrical art «Belaya Vezha» has been held since 1996 and has a goal to present the art of national theaters from various countries of the world, developing classical stage traditions and striving to search for modern means of theatrical expression. For famous directors and actors, musicians and artists, as well as young talents, the festival is Brest is a great opportunity to present your best works to the audience. The festival is organized by the Brest Regional Executive Committee, the Brest City Executive Committee, the Ministry of Culture The Republic of Belarus, Brest Academic Drama Theater.
The program of the festival «Belaya Vezha» includes stage productions of world and national drama, experimental drama, plastic drama and modern choreography, puppet shows, street performances, youth (student) theater, guest performances.
The festival is attended by drama, music and plastic theaters from different countries of the world: Azerbaijan, Armenia, Belarus, Great Britain, Germany, Georgia, Kazakhstan, Kyrgyzstan, Latvia, Moldova, Poland, Russia, Romania, Turkmenistan, Ukraine, France, the Czech Republic. The performances are shown in various genres: theater form, gothic thriller, drama, improbable parable, school quest, phantasmagoria, rock opera, musical and comedy. Also during the festival solo performances, street and choreographic performances.
Tours to the International Theater Festival «Belaya Vezha»
The Belarusian tour operator «Automated tourism technologies» offers the organization of tours for festivals, forums, festivals and other events on the territory of Belarus. At the service of our customers:
the development of an individual program of stay in Belarus;
booking bus and train tickets, air tickets;
group and individual transfers;
booking hotels;
tickets for events;
rest in Belarus;
excursion program for Belarus, as well as Belarus + the Baltic States, Belarus + Poland, Belarus + Ukraine;
cultural and entertainment program (visits to concerts, performances, competitions, performances, etc.)