Belarusian jelly
back to article Gastronomic tours in Belarus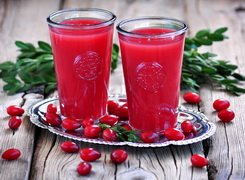 Belarusian jelly is a traditional Belarusian drink, which is usually made on the basis of oat flakes with the addition of water, berries and sugar.

Oat jelly is classified as old Russian food. They have been cooked for more than one thousand years. Jelly was used as a daily dish, as well as a ritual dish at the commemoration and funeral feast.

Jelly, as a rule, is drunk chilled. Also, this drink can be served with cold boiled milk or with whipped cream.

You can taste the dishes of the national Belarusian cuisine during one of the excursions organized by «Automated tourism technologies» travel company, joining a group excursion or ordering an individual excursion for your family, friends, colleagues.