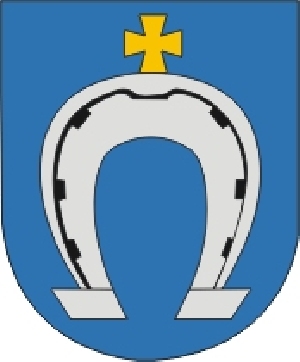 Location - Narovlya
Naroulia – is an administrative center of Naroulia district of the Gomel region. The city is located 321 km from Minsk, 172 km from Gomel and is located near the Belarusian-Ukrainian border. The city is located on the right bank of the Pripyat River, on which the pier is located, and the through the city itself flows river Narouvlyanka. Motorways P37 (Michalki - Naroulia - Aleksandrovka) and P126 (Yelsk - Naroulia) pass through the city.
reveal all text
History of the development - Narovlya
For the first time, Naroulia is mentioned in written sources in the XVIIth century as a place in the possession of Askerkov. In 1750-1751 years, a place suffered from raids by Ukrainian Haidamaks. As a result of the second partition of the Polish-Lithuanian Commonwealth in 1793 Naroulia became part of the Russian Empire and by 1795 there were 37 courtyards here. In 1800 a glass and a distillery factories began to work near the town. According to the results of the census of 1897, a church, a school and a Catholic chapel operated in Narovlya, and in 1913 a sugar factory began to operate here.
On January 1, 1919 the settlement became part of the BSSR, but on January 16 it was included in the RSFSR . In 1924 Naroulia returned to BSSR. In the 1930s, the Soviet authorities destroyed the XIXth century urban Catholic chapel. On September 27, 1938 the settlement received the official status of urban-type settlement. During the Great Patriotic War from August 27, 1941 to November 30, 1943 Naroulia was under German occupation. On November 3, 1971 settlement received the status of a city. As a result of the accident at the Chernobyl nuclear power plant in 1986, Naroulia was in the zone of radioactive contamination.
reveal all text
Tourism potential - Narovlya
The main attraction of Narovlya is considered to be manor and Park Ensemble of Gorvatts, which was built in the middle of the XIX century in the style of classicism. Next to the palace, you can also see the preserved lighthouse gazebo, the ruins of the fountain and the gate. Manor park also partially survived to our times. Factory building and elements of the XIX century buildings were also preserved in the city.
The main temple of the city is the church of Saint John the Divine, which was built in 1810 on the banks of the Pripyat. In 1840, due to the threat of undermining the river bank, the church was decided to be moved to a safer place, and in 1869 it had already undergone a major renovation. On September 20, 1998 the solemn consecration of the Church of the Holy Cross took place.
In 1994, a granite memorial «Memory of resettled villages» was erected on the bank of the Pripyat River, which recalls the tragic events that occurred as a result of the accident at the Chernobyl nuclear power plant in 1986.
reveal all text
Where to go in the Narovlya? All about restaurants, entertainment and other services