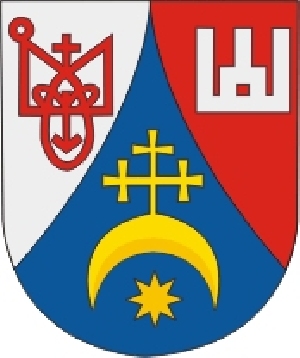 Location - Bragin
Brahin – urban village on the river Brahinka. Administrative center of Brahin district of Gomel region. It is located 100 km from Gomel and 357 km from Minsk near the Belarusian-Ukrainian border. Motorways P35 (Kalinkovichi - Brahin - Komarin) and P125 (Loev - Brahin) pass through the urban village.
reveal all text
History of the development - Bragin
Brahin has been known since
1147
as a settlement in the principality of Kiev. During the XII-XIII centuries Brahin was repeatedly attacked by the Seversky princes, Polovtsy, and Mongols. In
1360
Brahin became part of the
Grand Duchy of Lithuania
and was in the grand duke's possession. In 1511 King and Grand Duke Sigismund I the Old granted Brahin additional rights and privileges. In May 1574 Brahin passed into the possession of the princes
Vishnevetsky
, at which the village reached its greatest prosperity. In
1603
, Prince Adam Vishnevetsky, who was at enmity with the Moscow Tsar Boris Godunov, accepted in his residence at Brahin False Dmitry I.
As a result of the second partition of the Polish-Lithuanian Commonwealth in 1793 Brahin became of the Russian Empire. On January 1, 1919 Brahin became part of BSSR, but on January 16 the settlement, along with other territories of eastern Belarus, was transferred to the RSFSR. On December 8, 1926 Brahin returned to the BSSR, where it became the center of the district. On September 27, 1938 Brahin received the official status of urban village. During the Great Patriotic War the urban village from August 28, 1941 to November 23, 1943 was under German occupation. During the war, a partisan movement developed on the territory of the Brahin district. In 1986 Brahin suffered as a result of the disaster at the Chernobyl nuclear power plant.
reveal all text
Tourism potential - Bragin
Brahin can please the guests of the city with a number of attractions related to the rich history of the city. The most famous city landmark are the remains of the castle wall of the famous Vishnevetsky family, at which Brahin reached its heyday and most influence. Ancient Brahin settlement of XI — XIII centuries is alos of particular interest. Ancient Brahin was founded on the place of residence of Dregovichi, Polans and the Severians. Monument to countryman-fireman V.Ignatenko, who was directly involved in extinguishing the fire at the Chernobyl NPP on the night of 25 to 26 April 1986, is installed on the central square of Brahin. Polesie Radiation Ecological Reserve passes through Brahin district, which was created for radiobiological and environmental studies.
reveal all text
Where to go in the Bragin? All about restaurants, entertainment and other services