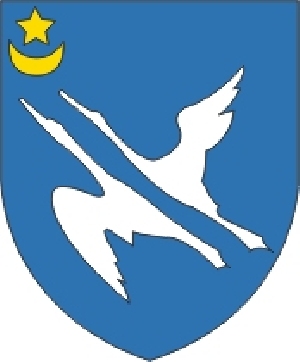 Location - Gantsevichi
Gantsevichi is the administrative center of Gantsevichi district of the Brest region. The city is located on the tributary of the river Pripyat - Tsne. Gantsevichi are connected by motor roads with Pinsk, Luninets and Kletsk. The distance to Pinsk is 96 km, to Minsk is 190 km, to Brest is 237 km, to the border with Ukraine is 126 km.
reveal all text
History of the development - Gantsevichi
The date of foundation of the city is 1898. The origin and development of Gantsevichi is associated with the construction of the Baranavichy-Gantsevichi-Luninets railway, which ran through a small village in 1884. The appearance of the railway contributed to the development of the town. Wood processing enterprises appeared in Gantsevichi, window and mirror glass were produced.
In November 1917, Soviet power was established in Gantsevichi, but already in 1918 the territory of the district was occupied by German troops. According to the results of the Riga Peace Treaty of 1921 between the RSFSR and Poland, Gantsevichi, as part of Western Belarus, became part of the Second Rzecz Pospolita where they were until 1939. In the fall of 1939, Western Belarus became part of the BSSR, and on January 15, 1940 it was formed Gantsevichi district.
Great damage to Gantsevichi district was caused by the Great Patriotic War. The German occupation lasted for four long years - from 1941 to 1945. During this time around 9000 people were killed by the Nazis. From the Nazi invaders, the Gantsevichi were liberated on the night of July 7-8, 1944. In the postwar period, active construction is under way, agriculture and industry in the Gantsevichi district is being restored.
reveal all text
Tourism potential - Gantsevichi
Since Gantsevichi is quite a young city, it cannot boast of a rich cultural heritage. While in Gantsevichi, you can see the Annunciation Church, erected in 1990 in the neo-Gothic style, as well as St. Tikhon's Church a five-domed brick church with a bell tower, erected in the traditions of the old Russian church architecture. Also of interest is the regional museum of local history the exposition of which tells about the ancient history of the region.
Today Gantsevichi is a modern city in which there are various enterprises, educational, educational and cultural institutions such as the City House of Culture and the House of Crafts.
reveal all text
Where to go in the Gantsevichi? All about restaurants, entertainment and other services