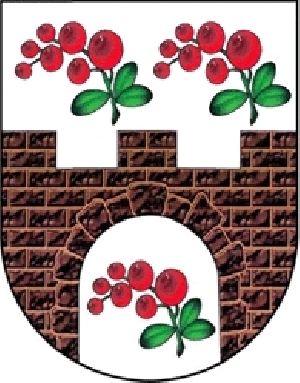 Location - Sharkovshchina
Sharkawshchyna is an administrative center of Sharkovshchina district of Vitebsk region. The urban village is located at a distance of 196 km from Minsk, 205 km from Vitebsk and is located on the Disna River. Motorways P3 (Logoisk - Zembin - Glubokoe - Urbany), P18 (Kostrovo - Verkhnedvinsk - Sharkawshchyna - Kozyany) and the railway line Krulevshchyna - Druya pass through the urban village.
reveal all text
History of the development - Sharkovshchina
The first written mention of Sharkovshchina dates back to 1503. During the XVI-XVII centuries of Sharkawshchyna belonged to Zenovich, Sapieha, Dombrowski, Lapatinsky. In 176 New Sharkawshchyna appeared near the estate.
As a result of the second partition of the Polish-Lithuanian Commonwealth in 1793, both settlements were part of the Russian Empire. At the beginning of the XXth century, the Old and the New Sharkawshchyna united into one settlement.
On January 1, 1919 Sharkawshchyna became part of the BSSR, but according to the Riga Peace Treaty of 1921 Sharkawshchyna was handed over to the interwar Polish Republic. In 1932, a railway station appeared on the Voropayev – Druya railway line. In 1939 Sharkawshchyna joined the BSSR, where in 1940 it received the official status of urban-type village. During the Great Patriotic War from June 30, 1941 until July 1, 1944, the urban village was under German occupation.
reveal all text
Tourism potential - Sharkovshchina
The main decoration of the urban village is Church of «Joy of All Who Sorrow», which was built in 1897. The church is an architectural monument of pseudo-Russian style. Another significant temple in Sharkovschina is wooden Holy Assumption Church in Sharkovschina, which is a unique monument of wooden architecture. Also in the urban village were preserved manor of Lopatinsky of the XIX century and manor of Fedorovich of beginning of the XX century.
ВThe hallmark of the region is the festival «Apple spas», which is held in August in the village of Small Alashki. The festival is timed to the birthday of the famous farmer I. P. Sikora. In the village of Little Alashki functions Memorial Museum of gardener-breeder I.P. Sykory, rich exposition of which is devoted to the life and work of the famous breeder.
reveal all text
Where to go in the Sharkovshchina? All about restaurants, entertainment and other services
Individual and corporate excursions - Sharkovshchina
Dates on request
Duration: 14:00 hour
certified guide services
transport services